As you all probably know pretty well by now- I have a thing for mushrooms.
So you can imagine just how excited I got when our usual summer rains started up- because I knew what was to come in the following days, a vast variety of mushrooms and fungi to observe, and photograph!
Right now alone, we have around 10 different varieties, that I've spotted…there may yet be others under the trees, and tiny ones that I haven't spied. Last month though, we had about 20 different types, all in different stages of growth, in a 1.25 acre area.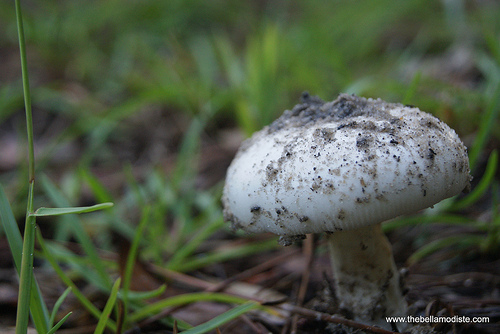 This selection of mushrooms is from early in June, on a slow day for mushroom searching, when I only found 4 different types.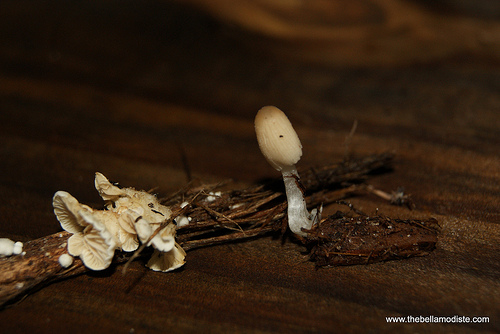 These tiny ones were growing on the cypress mulch, in a fairly sunny spot, among the raised garden beds. The largest was just under an inch tall.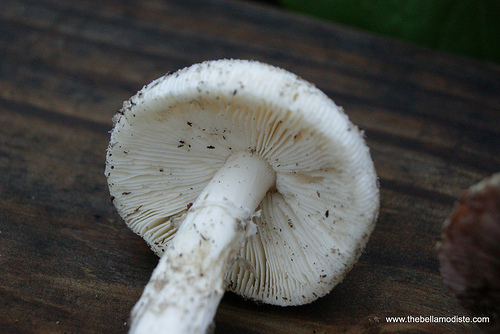 I am constantly amazing how the complexity of the mushrooms, from the gills, to the cap, there is so much variety.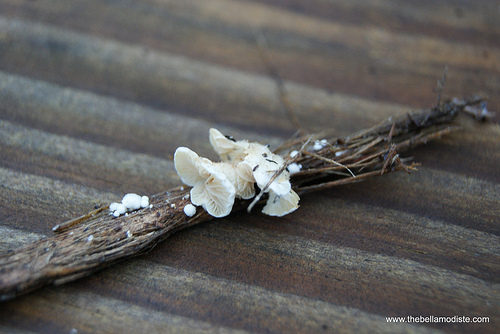 My next goal in my observations, is to actually start identifying what I find, rather than just exclaiming "ooooh my gosh- a new mushroom! How pretty! Quick, must get the camera!". Now I'd like to say "Oh wow, look at this Insert NameofMushroomHere, I simply must take pictures and record that it grows in this locale!".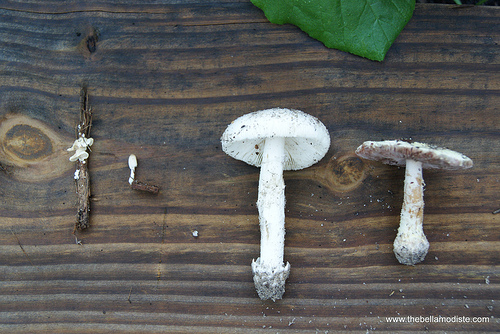 One of my favorite blogs to peruse and oogle mushrooms, nail art, and awesome outfits is The Dainty Squid, she always has some of the cutest outfits, and is a fabulous photographer to boot!