With the summer rain storms hitting Central Florida now, we've gotten an onslaught of mushrooms sprouting up. Which of course for me, is loads of fun, I have always had a thing for mushrooms, and with the fads the last few years of mushrooms, owls, deer, etc, it has really helped to fuel my collections.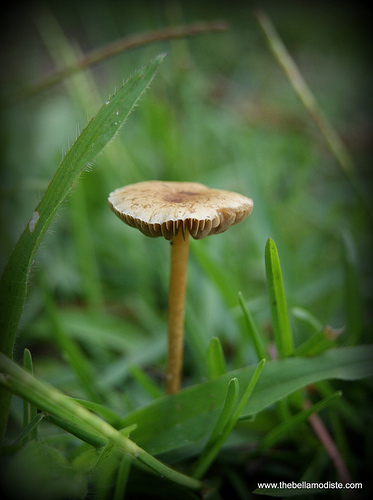 These beautiful mushrooms were just tiny, barely even two inches tall!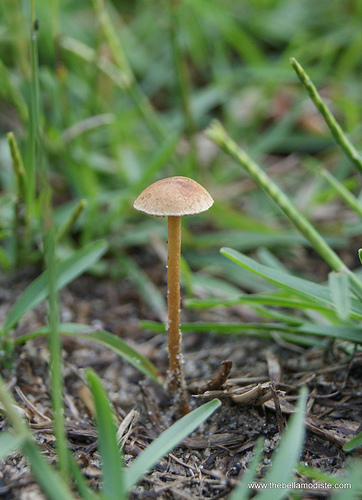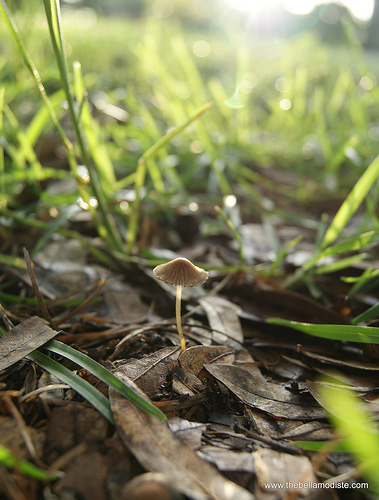 With sunset so late now, it really gives me a chance to get outside after work and catch that golden hour, though sometimes it is only a few minutes of that perfect lighting in the exact spot that you want it. This shot was one of my favorites, it had just stopped raining, I was sprawled out flat on my stomach in the mud and grass, and the light was amazing. There was this tiny mushroom, with the sunset just brilliant and orange behind it. The sun hitting the water droplets made for a magical moment.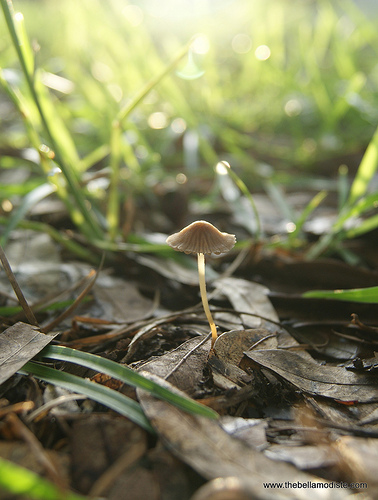 One afternoon I counted at least 12 different species of mushroom in the 1.25 acres that we have, of that, those twelve were found on the acre part that is not house or drive way.
We try to keep a very natural yard, no poisons, fertilizers, so it is very good for native wildflowers that like to sprout up, with plenty of wildlife that come through. This in turn makes it great fun to explore, and keeps it a healthy environment for kids to run around and explore.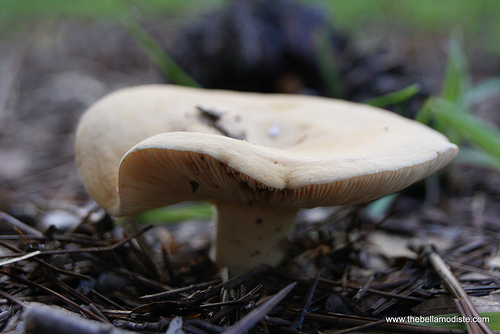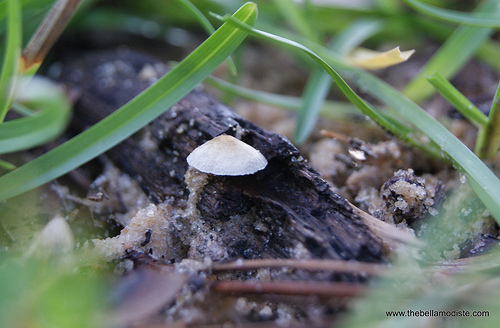 These itsy bitsy mushrooms were just about .25″ inch, and .5″ inch across, one a very small shelf mushroom growing on oak, and the other a strange little puff-ball growing in the sand under the a Black Jack Oak.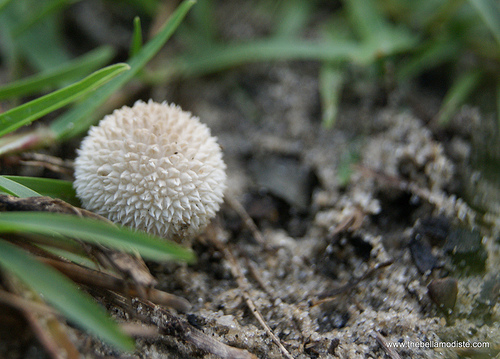 Hope  that you all are enjoying a wonderful summer!
-The Bella Modiste