I've always admired the needle felted acorns made with real acorn caps…but not the time involved. These days I have to keep projects pretty simple and quick to do. I'm juggling four different "jobs", so my crafting time is limited to weekends and evenings that I'm not totally exhausted!
So today, a quick and easy project that looks as good as it's needle-felted equivalent. 
For supplies you'll need:
Giant Acorn Caps(we have these in our yard, from the Black Jack Oak)
2″ inch circles of felt, one for every acorn cap(I used a wool blend, but I prefer 100% wool)
Needle
Thread
Stuffing
Aileen's Tacky Glue or Equivalent
The first step will be to thread your needle…oof..tough one there…alright, I'll behave and be serious now.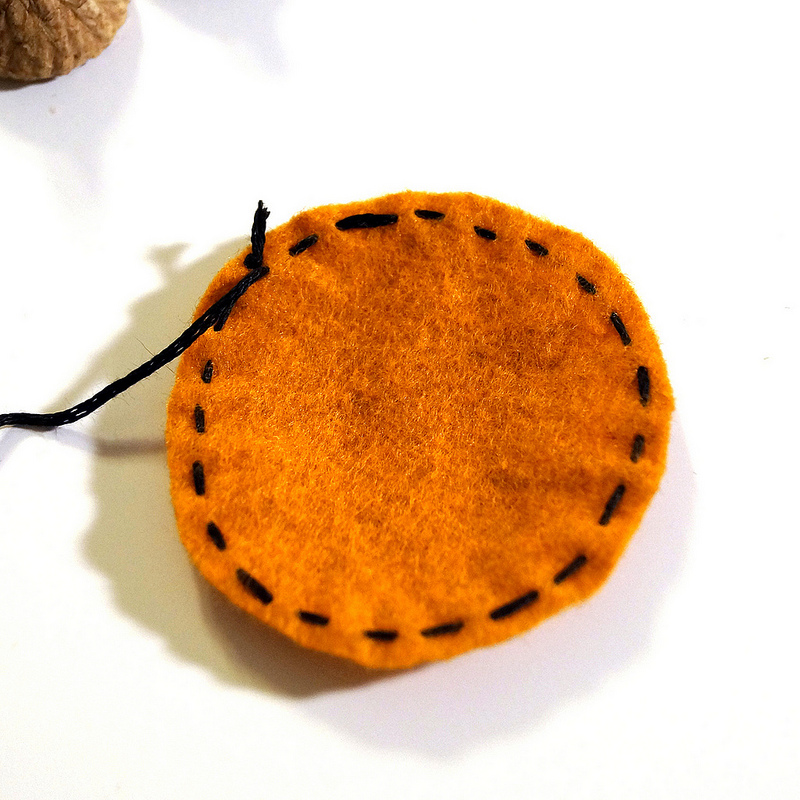 Using your threaded needle, do a running stitch around the perimeter of one of your felt circles.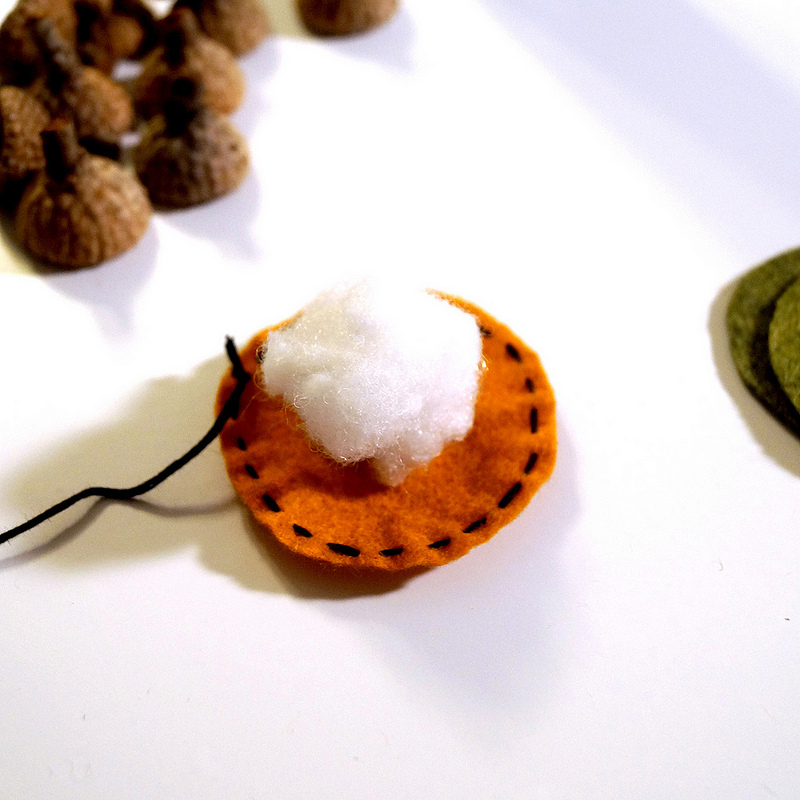 Place a compacted bunch of stuffing in the center, you don't want your acorns to be squishy, but very dense.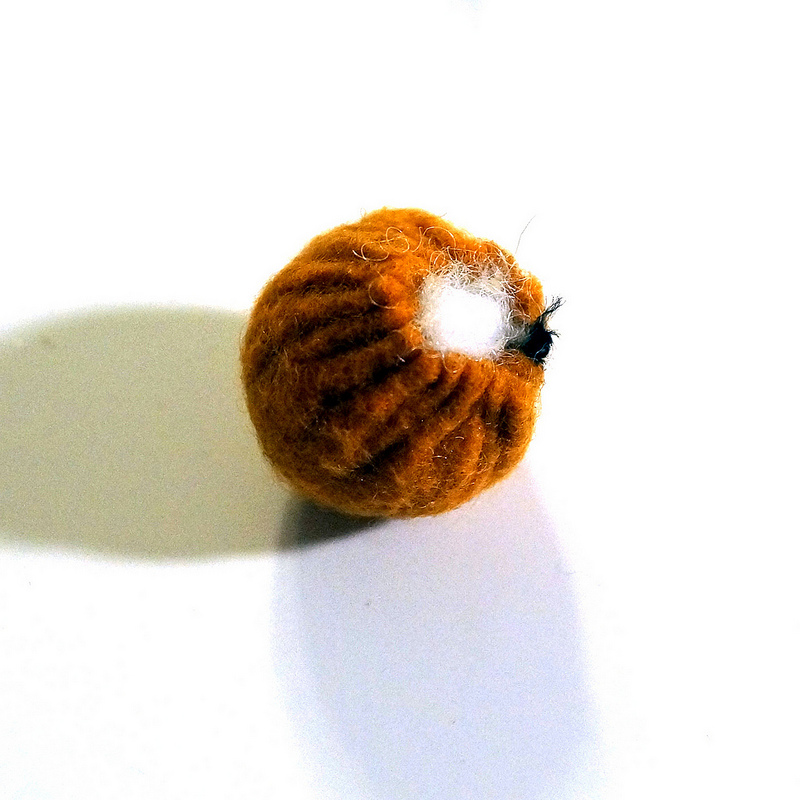 Pull your thread tight, gathering your circle into a ball, take your time, and make sure you have enough stuffing inside before you knot your thread.
Now that you have it stuffed and knotted, you are ready for the last step, glue!
Go ahead and slather some glue on the gathered end of the cap, not so much it oozes of out the cap, but enough to hold your felt to the acorn cap.
You may need to use a small implement like a wooden chopstick or pencil to press the edges of your felt acorn into the cap to get a snug fit.
Let dry, and you'll have a lovely little felt acorn to string on a necklace, give to a friend or just decorate with.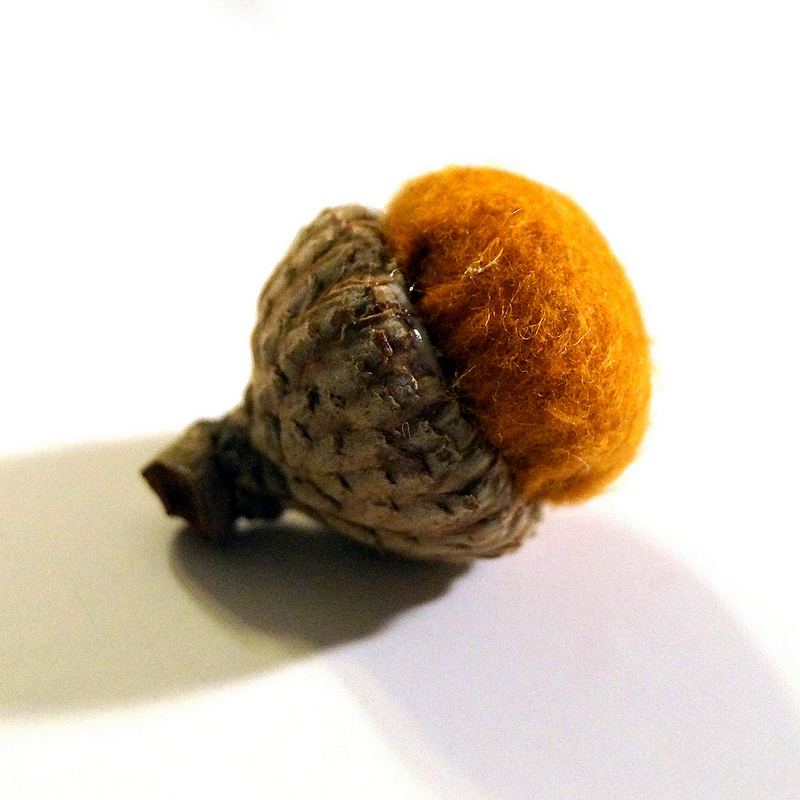 I decided that my acorns needed to be displayed with my adorable new fox and a few leaves.
Fun Fact: An Acorn Cap is not the proper name, it is actually: Cupule